In the beginning, God made everything and everything was "very good" (Gen. 1:31). But the significance of God's word not using the term "very good" until the sixth day—and after He created mankind—should not be overlooked.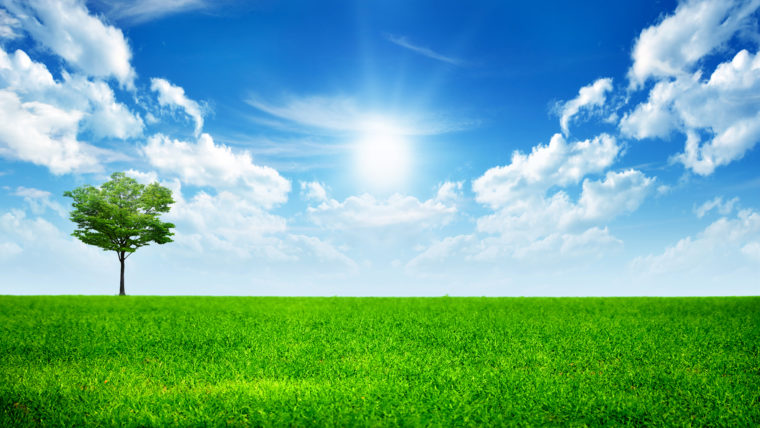 Creation was made for humanity by God, and He said that it was "good". Yet after He made us—the crown of His creation—He used the term "very good" to signify that humanity, which creation was made for, makes God's work on earth complete.
Yet nowhere does God say that was His best for you! You were designed by God to transcend "very good". Very good was your beginning. But it was by no means meant to be your end. When God finished creation, He gave us dominion over it, and He allowed us to choose to either settle for very good being the best we would ever know, or to eat of the Tree of Life and experience the incalculable beyond very good. Unfortunately we made the wrong choice, and became destined to rue the day we lost mere paradise. Adam is proof-positive that sin wants to make you settle for less than your inheritance.
But wait! There is a hope! You see, God had a backup plan. He would send another (uncreated) Adam who would offer us the opportunity of not just "good" or mere "very good", "but God had planned something better for us". So that was just the beginning! Why? Because through faith in the Lord Jesus Christ—the last Adam (I Cor. 15:45)—you have the opportunity to pick up where the first Adam left off. By choosing Christ, you have willfully made the choice to experience not just what God created, but the limitless beyond. And why did God do this? Here is the answer (Ephesians 2:7):
…in order that in the coming ages he might show the incomparable riches of his grace, expressed in his kindness to us in Christ Jesus.
And even now, there is infinitely more in Christ that we have to enjoy. C.S. Lewis perfectly explains another aspect of our perceived scarcity in God's kingdom of abundance…
"It would seem that Our Lord finds our desires not too strong, but too weak. We are half-hearted creatures, fooling about with drink and sex and ambition when infinite joy is offered us, like an ignorant child who wants to go on making mud pies in a slum because he cannot imagine what is meant by the offer of a holiday at the sea. We are far too easily pleased."