What are you worried about today, Christian? Yes, I said "Christian". This word is just a friendly reminder of the distinctly different, peculiar person you are IF you are in Christ Jesus. And He is the Jesus who essentially tells all who believe in Him to worry about nothing and pray about everything. So I ask again, Christian, what on earth are you worried about today?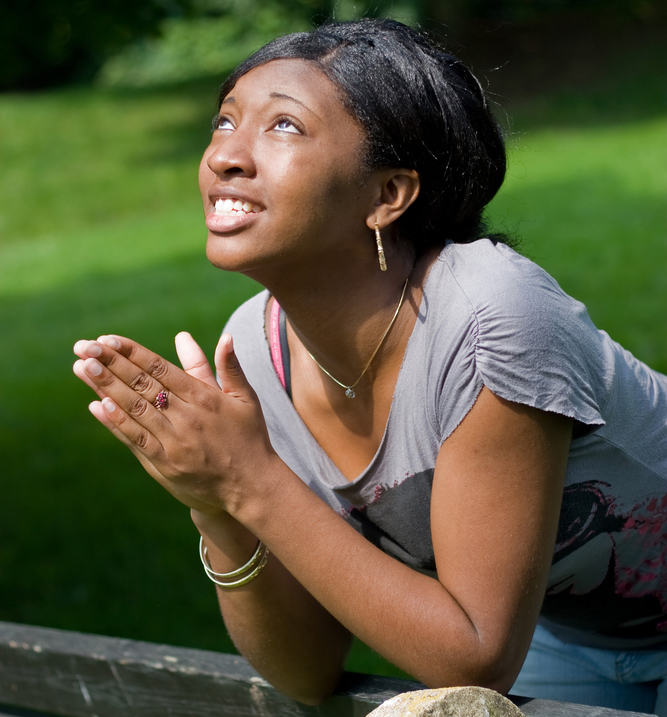 I challenge you today to see with me that the Lord's prayer is a great place to start, even if from the heart, you only recite it to God, word for word, for now. Having nothing more to say to Him than the exact words Jesus suggested is infinitely better than not praying at all. But before you do so, let me offer a couple of suggestions.
There are unfathomable riches to be found in the five little verses of Scripture known as the Lord's prayer (Mt. 6:9-13). In fact, one need not dig much deeper than the first word of the petition to reveal precious gold veins of God's grace leading to increasingly valuable spiritual treasures.
After His disciples asked the Lord to teach them how to pray, He told them to pray, "Our Father…" In that prayer, Jesus used the plural pronouns "our, we, and us" a grand total of nine times. The only singular pronouns He used referred to our heavenly Father and spoke of His name, His will, His kingdom, His power, and His glory.
I pray you get this as you prepare to take your troubles to the Lord. The pronouns of this priceless template for prayer serve to remind you that your life in this fallen world is not some sort of them against us concern or proposition. It is rather a Heavenly Father for His earthly children position you have in Christ.
Jesus, the Son of God and of Man understood this perfectly, which is why, even in the worst of this life's difficulties and sorrows, He lived a life of perfect inner-peace. He offers that peace to everyone who truly believes in Him.
Imagine that you are a parent with several children, and you all live together in one household. Say one of your children comes to you and asks you for something significant. And let's say you agree to honor your child's request. Do you respond without thinking of how it will impact the other children in the house? If you are a loving parent, you make such calculations in the back of your mind all the time.
Realize that "our" heavenly Father manages His household the same way, but perfectly. So, ask God for what you need. But like Jesus once prayed, "nevertheless, not my will, but your will be done," be willing to let God do what's best for the sake of His name, will, kingdom, power, and glory. You will be amazed at how much that which is first for "His" heavenly purpose is actually for "our" earthly provision! Now, go pray, Christian!