From social status to consumerism, from materialism to outright hedonism, people, the world over, are still deeply concerned with "keeping up with the Joneses". And thanks to the ease of access of social media, it has exploded to the almost impossible level of "keeping up with the Kardashians," "the Kim and Kanyes," "the Jay-Z and Beyonce's".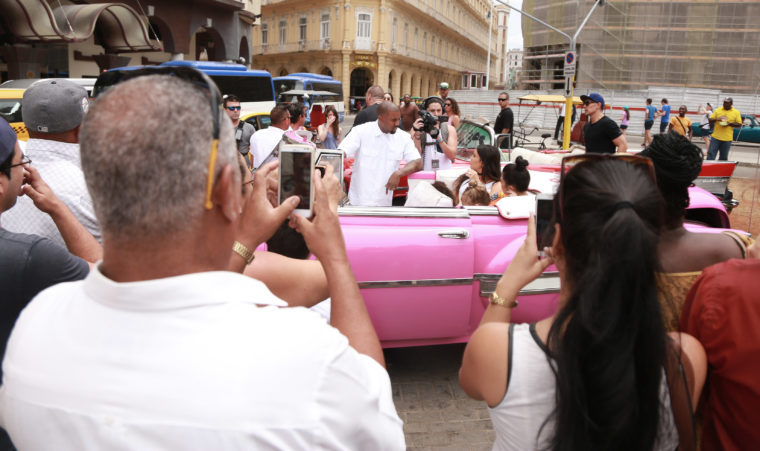 We are living in a world that is spiraling downward into a chasm called "enough is never enough." That is simply a place that God never intended for you and I to be.
A James Bond movie bears the title, "The World Is Not Enough". And that is precisely the mindset that got the world into all of the trouble it is filled with today. Adam and Eve were given everything, but with one little prohibition. The world was not enough for them, and they sinned, thereby starting the spiral.
Today, our social media-obsessed world has an uncanny way of convincing far too many Christians that we are moving forward when often what we are really doing is falling back–even as far back as the beginning. Jesus is the most excellent standard of living one could ever find, and yet the frantic lifestyles of many Christians continue to betray that standard.
The best hope for the people of this fallen world is the life of Christ faithfully lived out by true Christians each day.
Yet, many Christians today are distressed and distraught. They don't realize that they are regressing to a lesser way of life. They are forgetting the peace they had when they first met Jesus—that sense of knowing that, somehow, everything, but everything, was going to be alright because God is ultimately in control. And the reason they are in this state is because they are trying to keep up with the Joneses rather than keeping up with the Jesus who chose to allow His Spirit to dwell within them.
So I share this little post with you in the hope that you will join me in a renewed effort to remember the real-deal! Instead of keeping up with the Joneses, let's take these five steps to keep up with the Jesus in us who still says…
"do not be anxious about tomorrow, for tomorrow will be anxious for itself. Sufficient for the day is its own trouble" (Matt. 6:34). God knows that five minutes of worry about tomorrow can be enough to take your today beyond its breaking point. Don't be anxious.
"If you abide in me, and my words abide in you, ask whatever you wish, and it will be done for you" (Jn. 15:7). John 15:7 doesn't always mean what we'd all like it to, but it definitely means what it says… Stay in Prayer and in the Bible, and you will get it.
"Blessed are the meek, for they shall inherit the earth" (Matt. 5:5). Meekness is power under control, greatness in obscurity, and prestige behind the scenes. Keep calm, be the best you can be for God where you are, humble yourself under His mighty hand, and keep believing Him.
"whoever would be great among you must be your servant, and whoever would be first among you must be your slave, even as the Son of Man came not to be served but to serve, and to give his life as a ransom for many" (Matt. 20:26, 27). Putting others first mirrors Christ's core character. In God's eyes, first can be worst, last can be a blast!
"What does it profit a man to gain the world and forfeit his soul" (Mark 8:36)? If you are overworked and under-prayed, your eternally saved soul will be needlessly stressed. Tell 'em "Take the world; give me Jesus!" But guess what, "the earth is the Lord's!" Trust that He can intervene and even defy the laws of nature for you whenever He chooses.
Hard work, healthy competition, building a legacy, and even fun and games are all great things to pursue in life. But when you trusted in Christ, you also agreed to take His yoke upon you. You agreed that you would walk with Him and allow Him to work through you.
That means that you partnered with Jesus. So keep Him at the center of all of your plans, or you will find that life is sure to quench the zeal of His Holy Spirit within you. You will find that instead of keeping pace with Jesus, you will merely be marching to the dirge drum of a dying world, robbing yourself of the joy of the Lord which is your strength, and the peace of God which surpasses all understanding.
Keeping pace with Jesus assures us all of at least one great thing: we will always be with Him wherever He is, which is infinitely more than enough!