As we enter that time Christians celebrate as the week of Christ's Passion where he suffered torture and crucifixion for our sakes, I am reminded of some of the lyrics of the Bee Gees hit song, "How Deep Is Your Love."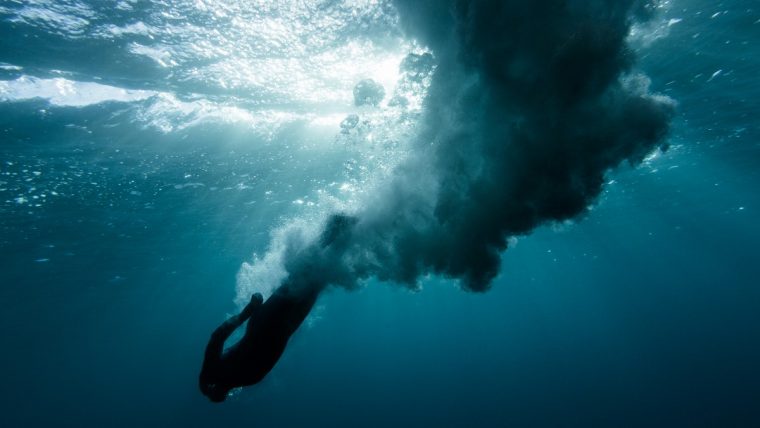 Anyone who knows me knows that I am a music lover, and it amazes me how sometimes the perfect song, whether secular or Christian, pops into my head that perfectly fits the current situation.
One particular lyric in the song says, "you're my savior when I fall." Now, of course, the Bee Gees were singing about the love of a woman, but I can think of at least one possible source of inspiration for such words… Need a hint? I didn't think so.
We Obviously Needed A Savior
Take a look around the world and throughout history, and you will continually find hard, fast, incontrovertible evidence that we as a human race are fallen creatures. And that is the primary reason why Jesus came. Oh sure, He did a lot of wonderful things while He was here. And wonderful things continue to happen in His name since He rose from the grave and ascended to His heavenly throne. But His preeminent purpose as the Savior was to define for the world just how deep God's love is.
Part of the refrain of the Bee Gees song also says, "its me you need to show, how deep is your love." I imagine God might say the same thing to us. When it comes to the love of God poured abundantly into our hearts, we can choose to merely skim the surface of its lavishness, or we can cast ourselves head-long into its infinite depths and experience what it really means to be simply in love with Jesus.
Its Time We Went Deeper
I believe the vast majority of us spend most of our time on the surface of this love because perhaps we're afraid that we will drown in a list of do's and don'ts that will make our lives boring or miserable. But I can assure you on my own experience as well as the experience of countless others around the world that such thinking is the farthest thing from the truth.
When it comes to the love God has given us, we are more like fish out of water than like people drowning in an environment for which we are not fitted. This might be a good reason why we are described by Jesus as fish.
Contrary to popular opinion, it is actually un-natural for born-again believers to be anything less than Jesus freaks! Since He loves us like no one else can, shouldn't we live like no one else does? This world is not our home, and the more we set our "affections" on things above where the Lover of our souls is seated, the more we will realize that we don't quite fit in down here.
Skimming The Surface Warps Our Perception
If you look from the surface, down into a pool or the sea, people and things deeper down look warped, don't they? Likewise, there are times when we probably fit in much more down here than we would in heaven–times when we are being conformed to this world. It is in these moments that we can find ourselves on the outside looking in on someone else's deeper, "radical" love for Christ. We might even get a bit put-off by some of the things we see from the surface. Such committed people tend to do things for the love of Jesus that sometimes seem weird or crazy.
Take for example the woman named Mary in Luke chapter seven. This woman forgiven by Jesus of many sins came into Simon the Pharisee's house where Jesus was invited to eat and radically lavished her love on the Lord. How?
Now when the Pharisee who had invited Him saw this, he spoke to himself, saying, 'This man, if He were a prophet, would know who and what manner of woman this is who is touching Him, for she is a sinner.' And Jesus answered and said to him, 'Simon, I have something to say to you.'  So he said, 'Teacher, say it.' 'There was a certain creditor who had two debtors. One owed five hundred denarii, and the other fifty. And when they had nothing with which to repay, he freely forgave them both. Tell Me, therefore, which of them will love him more?
Simon answered and said, 'I suppose the one whom he forgave more.' And He said to him, 'You have rightly judged.'  Then He turned to the woman and said to Simon, 'Do you see this woman? I entered your house; you gave Me no water for My feet, but she has washed My feet with her tears and wiped them with the hair of her head. You gave Me no kiss, but this woman has not ceased to kiss My feet since the time I came in. You did not anoint My head with oil, but this woman has anointed My feet with fragrant oil. [This is why I'm telling you that her many sins are forgiven. Because it causes her to love much.] But to whom little is forgiven, the same loves little.
You see, Simon was a member of the "religious elite," yet, he didn't really know what it meant to love the Lord. He invited Jesus into his house, but obviously hadn't yet invited Him into his heart. And so, to Simon, the whole situation was at least a little odd.
Here you have a woman who is known for numerous past sins—probably of fornication and adultery. And here is this Pharisee responsible for helping to lead God's people, Israel. Yet, in His heart, he is condemning both her and Jesus for letting her even touch His feet.
Jesus Showed Us How Deep Is His Love
But Jesus, who knows all things read his mind and wanted to use this as an object lesson of love and gratitude for grace. Jesus made it clear that the woman was so unashamedly in love with Him because she realized how grievously she used to sin and how much she had been forgiven.
Now maybe you have not committed a lot of "large" sins like she did, but you can learn to love Christ like she did if you'd only realize that the smallest, most minute sin you have committed (or are committing) was sufficient. One singular sin was more than enough to put Christ through all of the suffering, pain, and death that He endured in bearing the cross for you.
You should take some time alone to simply meditate on the excruciating pain Jesus endured. Remember, He suffered and died so that you and I will NEVER have to pay the ultimate price of our sins–eternal torment. It is my prayer that the very thought of such a loving God keeps you living for Him rather than sinning against Him. It is God that we–as those who say we believe in Jesus–need to show how deep is our love.
How Deep Our Love Should Be For Jesus
In case we need a clue as to how to show how deep our love is, Jesus made it quite simple — "If you love Me, keep my commandments." Let us not forget that while Matthew 22:37-39 sums up Christ's commandments, He is Lord, and anything He tells us to do is to be obeyed. And loving the Lord with all your heart means hating sin.
It is for that reason that when Jesus healed the blind man, He told him, "Go, sin no more." That is why when Jesus forgave the woman caught in adultery who was about to be stoned, "Go, sin no more." This means that, while none of us are perfect, if we love God and our neighbors, we do not try to make sin acceptable.
Christian, it is time for us to stop simply skimming the surface of the bottomless love of Jesus. Let us dive ever deeper by maintaining an intimate relationship with Christ through prayer, the word of God, and an obedient heart.
How deep is your love for Jesus? I have an answer for you… It is as deep as you want it to be!