This post is based on Matthew 5:3 – 'Blessed are the poor in spirit…' Which brings to my mind the physical poverty being experienced by the refugees who are fleeing the wicked terrors of ISIS. Along with our prayers, there is still much you and I can do to assist them in their plight for freedom from tyranny and slaughter. Donate now to 
Gleaning For The World
— a
Forbe's voted "Most Efficient Large Charity"
.
After fasting in the wilderness for forty days, Jesus was tempted by Satan to turn stones into bread. Next, he was taken up to a high roof of Herod's temple and tempted to jump in order to prove that He was the Son of God. I can imagine that when Jesus responded to Satan with, "You must not tempt the Lord your God," he was essentially saying, "No thank you! I'll just eat humble-pie and let you make fun of me until God sees fit to prove you wrong about me."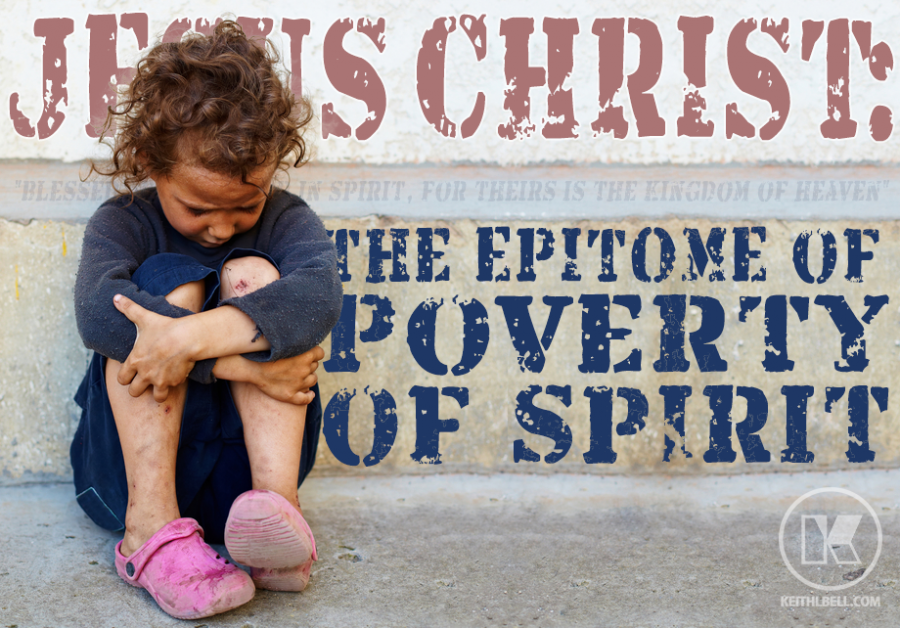 I'm thinking that by this time, Jesus' intense hunger for food is being curbed by meat to eat that Satan and a sinful world simply cannot comprehend (see John 4:32-34). Blessed are the impoverished of spirit whose hunger is such that it can only be truly satisfied in doing the will of God.
Finally, the Devil really sought to exalt Jesus; but not just physically by location. He would go after the spiritual–Christ's vocation. In other words, Satan knew that God resisted the proud, but gave grace to the humble (e.g., James 4:6). Jesus would have no power to save if he were full of Himself with pride. You see, the Devil remembered that pride is precisely what it was that caused him to lose his high angelic position in heaven to be consigned to eternal damnation without hope of redemption.
Continue Reading »